OLDaily
by Stephen Downes
June 18, 2010
Yahoo's Social Media Science Experiments
George Siemens links to a Duncan J. Watts video I'll have to watch over the weekend. "In this video, Watts shows examples of some of the social science experiments that Yahoo has undertaken over the last decade. The presentation is a really interesting look at much of the actual research, development and science that goes into monitoring social networks, with the goal of having a better understanding about how these systems work so that those tools and networks can be improved." Christina Warren, Mashable, June 18, 2010 [Link] [Tags: Connectivism, Networks, Video, Yahoo!, Research] [Comment] [Tweet]
Critical Thinking
This guide from Microsoft on critical thinking just shows how wide the gulf is between me and them. Here's what Microsoft thinks is ciritcal thinking:
* Mechanics of searching
* Validity and reliability
* Plagiarism
* Citing web sources
* Civil discourse

Alfred Thompson, Computer Science Teacher, June 18, 2010 [Link] [Tags: Microsoft] [Comment] [Tweet]
Social Networks Digg This LinkedIn Del.icio.us Facebook Yahoo! Buzz Newsvine Close Abolishing the Performance Appraisal: Why Would We Want to do That?
Performance assessment is changing, and one would suspect learning should change with it. Here's a nice chart describing the change:

Stacia Garr, Bersin & Associates, June 18, 2010 [Link] [Tags: Assessment, Books, Yahoo!, Portable Computers] [Comment] [Tweet]
A Series of Questions
Creating courses online isn't hard, but that's not what's missing in $1.99 online learning. "Is 'getting existentialism' now equivalent to listening to Dreyfus on tape? Well, no - but that's not because creating a course is hard. Rather, it has everything to do with the learner's investment and contribution to the act of learning." And what's important about open learning isn't that it is a way to get low cost learning materials, it's that it allows the creation of learning to be placed back into the hands of those who must create it - the students. (p.s. the title is the answer to the question, "What is a course?")
Stephen Downes, Half an Hour, June 18, 2010 [Link] [Tags: Online Learning] [Comment] [Tweet]
The Copyright Lobby's Astroturf Campaign in Support of C-32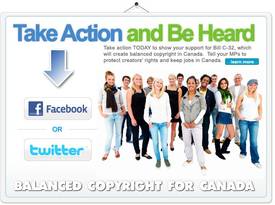 The music industry has launched a fake grassroots campaign in support of a Canadian DMCA. The astroturf campaign, balancedcopyrightforcanada.ca, featured music industry executives as 'members' and uses a clip-art photo. The campaign also included paid placement of headlines on bourque.com (didn't know he did that, eh?). The site gives members employees "a mix of suggested tweets, blog comments, and newspaper article feedback." See also BoingBoing. Michael Geist writes, "This secret astroturf effort is unlikely to fool many people, but it is worth monitoring and serves as a useful reminder that Canadians seeking fair copyright in Canada will need to ensure that their voices are heard and not drowned out by this organized, shadowy campaign." Michael Geist, Weblog, June 18, 2010 [Link] [Tags: Twitter, Patents, Canada, Copyrights, Web Logs, Patents] [Comment] [Tweet]
CritLit2010 reflections – third week
Very good post on how to manage your connectivity in this course. Be sure to take a look. "Participating with feedback and your experiences in the CritLit2010 Moodle forums and the posts from the blogs of colleagues brings awareness and fuelling conversation. Make your contributions. Collaborate and provide your views so that people know you and in turn to participate." María Fernanda Arenas, arenastudies, June 18, 2010 [Link] [Tags: Experience, Web Logs] [Comment] [Tweet]
E-Learning Journals
List of e-learning journals, with links to them. Useful. From the same blog: videos on e-learning and distance education. "This Weblog, available initially in three languages (English, Arabic and French) is dedicated to executives and professionals in Africa and the Arab countries, aiming to offer them the latest news, trends and initiatives in corporate e-learning." Unattributed, e-Taalim, June 18, 2010 [Link] [Tags: Online Learning, Video, Africa, Web Logs] [Comment] [Tweet]
This newsletter is sent only at the request of subscribers. If you would like to unsubscribe, Click here.

Know a friend who might enjoy this newsletter? Feel free to forward OLDaily to your colleagues. If you received this issue from a friend and would like a free subscription of your own, you can join our mailing list. Click here to subscribe.