OLDaily
by Stephen Downes
Nov 11, 2014
Presentation
Beyond Borders: Global Learning in a Networked World
Stephen Downes, Nov 10, 2014, Unbordering Education, Yerevan, Armenia
---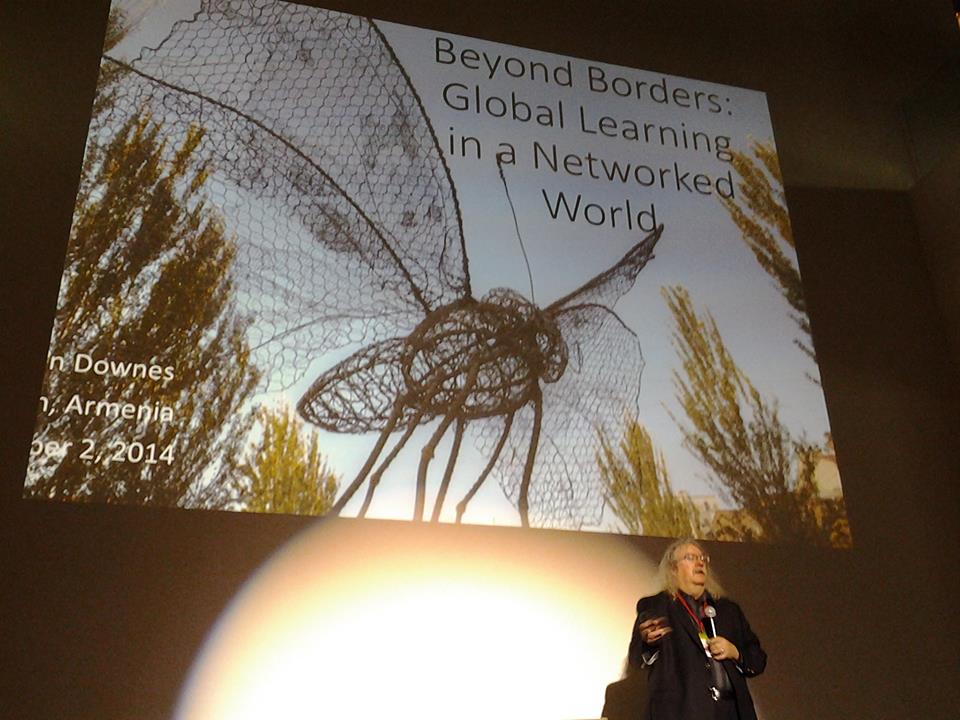 In this talk I address the phenomenon of open online learning, and in particular the massive open online course (MOOC), and discusses how it opens new frontiers in learning. Through their use of open educational resources and a student-centered pedagogy, MOOCs make learning accessible to people no matter where they live. This is resulting in the transformation of the global education system such that advanced and formal learning is becoming increasingly accessible and affordable. In this talk I talks about the transformation of educational systems talking place, the policy implications of open online learning, and the practical implementation of open online courses.
---
This newsletter is sent only at the request of subscribers. If you would like to unsubscribe, Click here.
Know a friend who might enjoy this newsletter? Feel free to forward OLDaily to your colleagues. If you received this issue from a friend and would like a free subscription of your own, you can join our mailing list. Click here to subscribe.